Child obesity is a growing problem in India now. A recent report from the World Health Organisation shows India reporting around 22 per cent higher prevalence rate of childhood obesity over the past five years – the lifestyle disease is primarily affecting children and teenagers, aged between 5 and 19 years. Needless to say, to battle such lifestyle diseases and enhance the overall physical and mental development of your child, you should choose a healthy, wholesome diet for your kid. According to health experts, healthy food for kids should involve, among other things, complex carbs, more fibres and less fat.
Why are fruits and vegetables considered healthy for kids?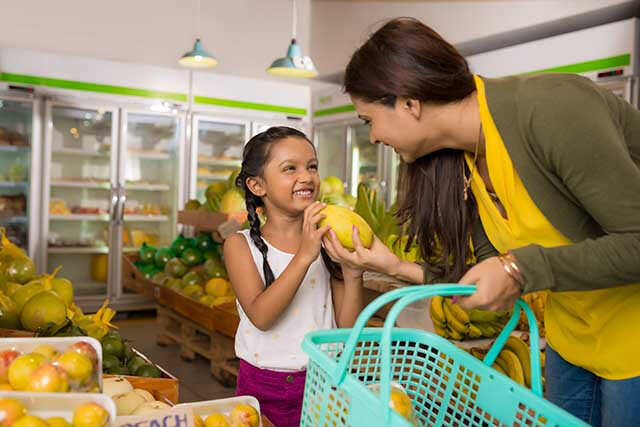 Fruits and green vegetables should be part and parcel of healthy foods for kids. Make sure that your child gets plenty of green vegetables, cooked or raw (such as those in salads), as part of his or her daily meals. In addition to vegetables, your child should also have at least one fruit every day. As we all know, fruits and vegetables have lots of vitamins, minerals and fibre. Try to introduce to your child as many types of fruits and veggies as possible from a very early age. Help your child get hooked on fruits and vegetables – he or she may like some of the fruits and vegetables and reject other varieties. That's perfectly fine. Let him or she enjoy his or her favourite fruits and vegetables regularly. Also, do not rely only on exotic vegetables for your children, look for locally available, fresh vegetables.
Tip: Don't give your child dried fruits, such as raisins, as snacks – these may be part of meals. The sugar content of raisins can affect teeth while other kinds of dried fruits can prove fat-inducing.

Can nuts and seeds be considered a healthy food for kids?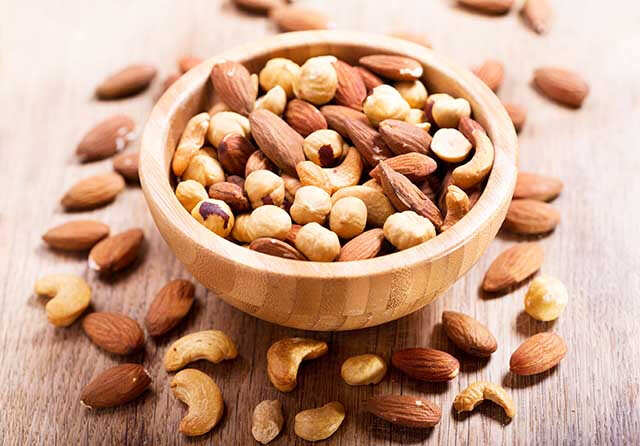 Among other things, nuts and seeds are excellent for boosting brain power, so these are certainly healthy food for kids. In fact, research carried out by scientists at Boston's Tufts University found that antioxidants and omega-3 fatty acids in walnuts can vastly improve mental power. Seeds like flaxseed have alpha-linolenic acid (ALA) that improves the functioning of the cerebral cortex, that processes sensory information like touch and taste.